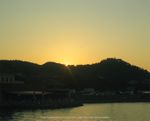 The island Pasman is opposite for the island Ugljan in the archipelago southwest from Zadar.
It is separated of Zadar and Biograd with Pasman channel. With the island of Ugljan is connected by bridge in the pass of Zdrelac. The island has a beautiful gravel and sand beaches, ecologically preserved landscape that has plenty of medicinal aromatic plants, many fields and olive groves on the island are ideal for a vacation away from the city crowd.
Due to the favourable Mediterranean climate has developed a rich flora and fauna. On the island are placed some typical places, such as Tkon, Ugrinic, Kraj, Pasman, Mali Pasman, in which live most of the 3100 inhabitants.
Here is Pasman Island located
UNIQf302febfa71dea83-googlemap-00000000-QINU
Use the mouse and the +/- buttons on the left to navigate within the map of Pasman Island.
How to get to Pasman Island
With Ugljan is connected by bridge to the pass Zdrelac, and has ferry connections with Zadar and Biograd na moru. You can get there by car – from the direction Split, to the Biograd na moru, or Zagreb – Biograd na moru, from the port with car towards Tkon.
Map of Pasman Island
UNIQf302febfa71dea83-googlemap-00000001-QINU
Pictures of Pasman Island

History of Pasman Island
The island was settled in pre historic period, and the most earlier traces of the island are dating from the early Middle Ages. The witness are numerous material remains of Roman architecture, preserved stone inscriptions and coins money.
Medieval name of the island (Postimana) 990. year was recorded by Byzantine Emperor Constantine and traveller Porfirogenet in his work, "De administrando imperio." On the island of 1392. is a Franciscan monastery in Kraj. After the fall of the Venetian republic, it came under French rule and then under the rule of Austria to the fall of Monarchy. From 1918. Pasman constantly is a part of Croatia.
What to see in Pasman Island
Franciscan Monastery of St. Duje – in a monastery is placed cloister , the image of the Mother of God with a small Jesus from 15. Ct., And a museum with exhibits that speak about the history of the island.
St. Benedictine monastery. Cosmas and Damian – the Čokovcu-Monastery was built in the Romanesque style in 12. century. Glagolitic two valuable manuscripts, "Pasman Psalter" and "Tkonski Anthology" are some of the most important monuments.
St. Luke – in Zdrelac – there is inwrought rich history of this place. The church is rectangular in shape. The extension is squared church sacristy, and at the end of 19. Ct. has raised the west facade with a bell tower. The faithful parish of Zdrelac celebrate devotional day of Our Lady Lurdska.
Excursions in the region of Pasman Island
The interior of the island is full of numerous trails suitable for walking and cycling tours, and lovers of Mediterranean landscapes can enjoy the beautiful panoramas.
Telascica – the bay is surrounded with 13 islands and islets, it is a Nature Park from 1988. year. Status was granted, thanks to their extremely valuable herbal and animal world, valuable communities of the seabed and interesting archaeological heritage.
Vransko jezero Nature Park– one of the few natural habitats of birds "vodarica". The boundaries of the park are between the Pirovac and Pakostane.
In Banj there is a mountain and a small chapel you can reach with the car. It makes the view on the whole island and look to the KornatI.
Accomodations in Pasman Island
Hotels in Pasman Island
in Tkon
Camping sites in Pasman Island
Private accomodations in Pasman Island
RSS feed konnte von http://www.istrien.info/xml_rss.php?name=&owner=0&number=&type=0&lot_type=2&region=7&subregion=28&city=0&language=1 nicht geladen werden!
>> More apartments in Pasman Island can be found here.
Sports & leisure opportunities in Pasman Island
On the island are often organized various competitions and meetings of islanders and tourists. So it maintains a small football tournament in Neviđani and Pasman, basketball in Dobropoljana, and the Sailing Regatta. It is especially attractive night race through torches in which are involved domestic and foreign tourists as well as professional runner.
Where to eat in Pasman Island
On the island you can indulge your self in the real enjoyment of their local food prepared in a traditional Dalmatian way. In many restaurants and taverns you can try a number of Dalmatian specialties of fish, crustaceans, mollusks and other marine delicacies to the meat. Meals are served with homemade olives, olive oil, all of extremely high quality, natural and indigenous.
Some of the restaurants are:
Restaurant TAMARIS, Pasman
Restaurant Lanterna-there are many Croatian specialites, the fish and other dishes are very good. The staff is very polite and always very courteous. Even for tourists who do not like fish, there is a wide choice.
The restaurant in Dolac Banj is also very good food at reasonable preis.
Beaches in Pasman Island
In Zdrelac pass are located many beautiful sandy beaches that make this place attractive tourist destination. Dobropoljana is one of the most popular island resort located below the peak of its greatest peak Bokalj also has a sandy beach, which is located next to a settlement. Barotul – one of the most quiet villages on the island, and it will fascinate you with host hospitality and beautiful sandy beaches.
Nightlife and entertainment in Pasman Island
Island Pasman during the summer season offers a multitude of possibilities for good time and fun. The best known are the fishermen's festivals which take place frequently and up to several times a week. Along the coast of the island, you will find many bars that also offer entertainment and to do early morning. Disco clubs will still be found on the island of Ugljan, which is associated with Pasman bridge.
Cultural events in Pasman Island
Organization of cultural and sporting events in the Pasman concentrated on meetings and competitions of islanders and tourists. Cultural and artistic societies from all over Croatia organize operational singing, various festivals, regatta, and other cultural events.
17.01. St. pilgrimage to Antony of Opata
13.06. St. pilgrimage to St. Anthony of Padova
Videos of Pasman Island
Below you can find travel videos from Pasman Island. The videos from Pasman Island are provided by CroVideos.com, the video portal for Croatia.
Discussions about Pasman Island
Do you have more questions about Pasman Island? Have a look at the Istria.info Forum and get more tipps about Pasman Island.
RSS feed konnte von http://www.istrien.info/forum/rss/rss4forum.php?lang=en&keyword=brac&searchby=posttext nicht geladen werden!
Related links
For more Info go to Pasman24.com
---
This article needs your support to be finished. If you know more about Pasman Island please add your knowledge to this article. On this page you can find more information of how you can contribute to this wiki.