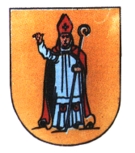 Ston is a place in the region of Dubrovnik. Ston is a tourist resort on the Peninsula Pelješac in the southern Dalmatia. During the times of Dubrovnik Republic, Ston was the second most important city, and encourages its wealth of salt pans that are still used. Ston is most known for its impressive walls that are considered as the second largest in the world. Today, this area is best known by the cultivation of oysters.
The entire peninsula of Peninsula Peljesac is connected with a narrow isthmus to the mainland. The parts of Mali Ston and Veliki Ston lie on both sides of this large peninsula.
>== Here is Ston located ==
<googlemap lat="42.8386111" lon="17.6963889" zoom="7" controls="big" selector="yes" overview="yes" width="500" height="300">
42.8386111,17.6963889, Here is Ston. Use the mouse and the +/- buttons on the left to navigate within the map.
</googlemap>
Use the mouse and the +/- buttons on the left to navigate within the map of Ston.
---
How to get to Ston
About 25 km south from the town Neum, the road branches off toward the Peninsula Peljesac by ferry to Korcula Island. It is far away 8 km from the Mali Ston and 2 km from the Veli Ston. Buses are frequent and regular of Korcula Island, to Dubrovnik and also from Prapratno there is a bus line Sobra–Mljet Island, Ston–Dubrovnik.
Map of Ston
UNIQ6cc9d2acec966f30-googlemap-00000000-QINU
Pictures of Ston
Passage to the defence wall

Fortress next to near Veli Ston
History of Ston
Ston is consisted of two towns: Mali Ston (nearly 200 EW) and Veliki Ston (about 500 EW). Two independent parts of the city are protected by a fortress and a wall. Mali Ston is located on the channel, Veliki tone on Stonski channel.
Even the Romans built a settlement in this narrow isthmus at the entrance to the peninsula of Peljesac. It always had a favorable situation for the creation of salt marshes. After various Slavic princes (such as the Duklja) and the Serbian Nemanjiden King Dusan bought the Republic of Ragusa (Dubrovnik) and Ston. Ston was one of seven Rektorate of the Republic of Ragusa and at that time had an enormous importance. The salt production and trade of salt were state monopoly and provided a large part of the revenues for Ragusa. The more than 400 sq. m. of salt marshes, the richest in the Adriatic, had to be protected against enemies and therefore began in the 14th Century with the construction of a fortress. Three forts (Koruna in Mali Ston, the fortress on the hill and the fortress Podzvizd Veliki Kaštio in Veliki tone´) were linked by walls. They had more than 5 km out of the woods. The walls had more than 40 towers and bastions and are considered the longest fortress walls in Europe.
Ston was destroyed in 1996 by a devastating earthquake, particularly the village of Veliki Ston. Most of the damage was eliminated.
What to see in Ston
Ston walls – 5 kilometers long walls, the longest in Europe

Church of the Holy Mihajlo – in it are partly preserved frescoes of the oldest areas
Church of Our Lady of Luzina – present Church of Our Lady of Luzina belongs to the Romanesque period. The church bell tower dates from the 18th century.
Big Kaštio – rectangular fortress on the southeastern corner of the city, once defended the city, two doors, and the fields and part of coating with the sea.
Prince's Palace – built at the end of the 14th century, and in it was located a prison
Excursions in the region of Ston
Accommodations in Ston
Hotels in Ston
in Mali Ston
in Veliki Ston
Camping in Ston
Private accommodations in Ston
RSS feed konnte von http://www.istrien.info/xml_rss.php?name=&owner=0&number=&type=0&lot_type=2&region=7&subregion=25&city=219&language=1 nicht geladen werden!
>> More apartments in Ston can be found here.
Weather in Ston
Below you see the current weather forecast for Ston. The climate table of Ston tells you which temperatures can be expected for each month.
Current weather in Ston and a 7-day weather forecast for Ston
UNIQ6cc9d2acec966f30-weather-00000004-QINU
Climate in Ston
| | | | | | | | | | | | | |
| --- | --- | --- | --- | --- | --- | --- | --- | --- | --- | --- | --- | --- |
| Climate in Ston | Jan | Feb | Mar | Apr | May | Jun | Jul | Aug | Sep | Oct | Nov | Dec |
| Max. Temperature | 11 | 12 | 14 | 17 | 22 | 25 | 28 | 28 | 26 | 21 | 17 | 13 |
| Min. Temperature | 5 | 6 | 8 | 11 | 15 | 18 | 21 | 21 | 18 | 14 | 10 | 7 |
| Hours of Sunshine | 4 | 5 | 6 | 7 | 9 | 10 | 11 | 10 | 9 | 7 | 4 | 3 |
| Rainy Days | 11 | 10 | 9 | 8 | 7 | 4 | 3 | 3 | 6 | 9 | 11 | 13 |
| Water temperature of the Adriatic Sea | 13 | 13 | 14 | 15 | 17 | 22 | 23 | 24 | 22 | 21 | 18 | 15 |
Sports & leisure opportunities in Ston
In Ston, Mali Ston, and some nearby places are great opportunities for all kinds of sport and recreation activities like swimming and water sports.
Here are diverse sport activities:
walking along nature,
cycling,
mountaineering, ( Mt Sveti Ilija (961m))
flight with view of Peljesac channel
tennis courts in Orebic,
football fields
basketball,
volleyball and beach volleyball
bowling …
Where to eat in Ston
Ston is known for its shells and salt. Here are some restaurants where you can taste some traditional dishes:
Restaurant "Villa Koruna" – authentic and indigenous Croatian cuisine, will satisfy the taste and the most fastidious gourmets.
Restaurant "At Baće"-pizza, barbecue grill, national dishes, food on order, fish, shellfish …
Restaurant "Mistral" – cold dishes, hot dishes, fish, meat from Mesa, salads, cakes
Restaurant "Sorgo"
Tavern "Bakus" – wine, shellfish, fish, meat me, ham ….
Beaches in Ston
In the surroundings of an untouched nature of Ston, you'll find beautiful beaches, most of them are sandy with plenty of shade of pine and olive trees.
Beach Brijesta
Beach Prapratno
Nightlife and entertainment in Ston
In Ston are very popular restaurants where you can have fun and enjoy in tasty specialties but for more night life and party there are some interesting night clubs in Trpanj and Orebic as well as parties on the beaches. You can also go in Korcula or other nearby places which provide a lot of fun.
Cultural events in Ston
Stonsko ljeto is a cultural event that provides a variety of cultural and entertainment programs, such as:
Musical and theatrical performances
Dance performances
Fashion shows
Performances of Croatian entertainer
Videos of Ston
Below you can find travel videos from Ston. The videos from Ston are provided by CroVideos.com, the video portal for Croatia.
Discussions about Ston
Do you have more questions about Ston? Have a look at the Istria.info Forum and get more tipps about Ston.
RSS feed konnte von http://www.istrien.info/forum/rss/rss4forum.php?lang=en&keyword=ston&searchby=posttext nicht geladen werden!
Useful links
For more Info go to Dubrovnik24.com