---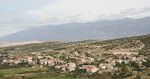 Kolan is a small place on the island of Pag. It is far beyond the Pag Island also known for the production of pag's cheese = sheep's milk cheese!
Beyond the borders of Croatia also popular pager cheese can be purchased directly from the producer.
Oliverić
Oštarić farm in the Šuprahini dvori 11
Pernjak farm in the Stanić 29
Cheesemaker "Mala Sirena" doo in the Figurica 20
Here is Kolan located
<googlemap lat="44.182204" lon="15.270996" zoom="6" controls="big" selector="yes" overview="yes" width="500" height="300">
44.494,14.961,Here is Kolan. Use the mouse and the +/- buttons on the left to navigate within the map.
</googlemap>
Use the mouse and the +/- buttons on the left to navigate within the map of Kolan.
How to get to Kolan
The village lies in the heart of Pag Island on the main island tangent between Novalja (Lika-Senj county) and Pag (Zadar County). It is reachable:
Kolan has a good connection with the mainland by ferries specially during the summer. It is also possible to arrive by catamaran from Rijeka to Novalja. You can arrive to Zadar by an airplane or over the main roads across Croatia.
Map of Kolan
<googlemap lat="44.49356657962078" lon="14.95513916015625" zoom="13" controls="large" selector="yes" overview="yes" width="800" height="510"></googlemap>
Pictures of Kolan
<gallery>
Image:KOLAN IMG 1180a.jpg|Panorama of Kolan
Image:PAGER KAESE IMG 1189a.jpg|Kolan
Image:KOLAN Kirchengebäude.jpg|Church in Kolan
</gallery>
History of Kolan
Kolan is an old ancient place, first mentioned as a settlement in historical documents in the response from the Venetian Council to the Councile of Pag in 1441.
In 1800 BC, in those places, on the hills near today's Kolan, were the settlements of an ancient Liburnians. Numerous pre-historical TRACES AND FINDINGS all over are witnesses of the presence of their population in these areas. From the times of the Roman Empire are the remains of roman rustic villas on the edges of the valley of Kolan.
What to see in Kolan
For all those who want to educate themselves there are wide range of locations to visit like:
The Ethnographic museum,
old wells,
coal mines,
churches of St. Luka, St. Jerolim, St. Marija and St. Vid …
Excursions in the region of Kolan
The mud of Kolan is a special place which is kind of reservation of bird world. It is an ornithological place with 1630 bird species, out of which 66 are nest birds. This is an unique place worth visiting.
There are organized boat excursions from Mandre and Kolan to the islands of Olib, Silba and small nearby islands.
Accommodations in Kolan
Hotels in Kolan
Camping in Kolan
Private accommodations in Kolan
<rss></rss>
>> More apartments in Kolan can be found here.
Weather in Kolan
Below you see the current weather forecast for Kolan. The climate table of Kolan tells you which temperatures can be expected for each month.
Current weather in Kolan and a 7-day weather forecast for Kolan
<weather>lang=en|weather=2|water=2</weather>
Climate in Kolan
| | | | | | | | | | | | | |
| --- | --- | --- | --- | --- | --- | --- | --- | --- | --- | --- | --- | --- |
| Climate in Kolan | Jan | Feb | Mar | Apr | May | Jun | Jul | Aug | Sep | Oct | Nov | Dec |
| Max. Temperature | 11 | 12 | 14 | 17 | 22 | 25 | 28 | 28 | 26 | 21 | 17 | 13 |
| Min. Temperature | 5 | 6 | 8 | 11 | 15 | 18 | 21 | 21 | 18 | 14 | 10 | 7 |
| Hours of Sunshine | 4 | 5 | 6 | 7 | 9 | 10 | 11 | 10 | 9 | 7 | 4 | 3 |
| Rainy Days | 11 | 10 | 9 | 8 | 7 | 4 | 3 | 3 | 6 | 9 | 11 | 13 |
| Water temperature of the Adriatic Sea | 13 | 13 | 14 | 15 | 17 | 22 | 23 | 24 | 22 | 21 | 18 | 15 |
Sports & leisure opportunities in Kolan
Kolan, as the entire island of Pag, is rich in a natural and untouched beauty, which are suitable for all kind of sports and recreational activities. Here you can play Football, you can bowl or play tennis on private tennis courts.
Kolan is famous for cycling because of large number of trails that have been woven into the entire landscape of the Pag Island. Beside those marked trails, there are many trails suitable for riding bikes and exploring the nature.
Where to eat in Kolan
If you come in Kolan or on Pag Island you should taste cheese from the island of Pag – Pag Cheese – which is known as one of the best cheeses in Croatia and the world. Beside Pag Cheese here you can taste some other traditional specialties made of Pag lamb and olive oil.
The very famous is Pag curd (skuta) which is one of the most delicious specialties of Pag Island.
Beaches in Kolan
Kolan and its surrounding places along the coast are proud owners of various breathtaking beaches.
St.
Duh,
Cista,
Prnjica,
Rogoza,
Some of them are sandy and pebbly beaches and some are the stone-pebbly beaches which are placed in a beautiful surrounding. Quality of a crystal clear sea and a favorable climate makes this place very attractive to tourists and everyone else.
Nightlife and entertainment in Kolan
Kolan is a small place and it is more attractive to lovers of quite vacation. If you are looking for more fun and party to the early day minutes, go in Zadar or town of Pag. Anyhow, the entertainment is guarantied.
Cultural events in Kolan
Arguments manifestations Blue Flag – 4.6.2008
Clean the seabed – harbor Mandre- 21.6.2008
Fisherman's fest Mandre – promotion of region and folklore-5.7.2008
Lady of Snow – Mandre – Mass, water polo match, fishing fest- 5.8.2008
Videos of Kolan
Below you can find travel videos from Kolan. The videos from Kolan are provided by CroVideos.com, the video portal for Croatia.
<rss>http://www.crovideos.com/rss_search.php?searchkey=pag%7Ccharset=UTF-8%7Cvideo%7Cmax=5%7Cposition=links</rss>
Discussions about Kolan
Do you have more questions about Kolan? Have a look at the Istria.info Forum and get more tipps about Kolan.
<rss>http://www.istrien.info/forum/rss/rss4forum.php?lang=en&keyword=pag&searchby=posttext%7Ccharset=ISO-8859-1%7Cforum%7Cmax=10%7Cposition=links</rss>
Related links
For more Info go to Pag24.com