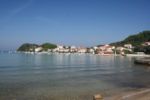 Kampor is a village in the north-western part of the island of Rab, along the coast spacious Kampor creek. Residents of Kampor are related to farming and dealing with the livestock. Kampor creek, is full of shallow and sludgy coast parts. Kampor, with locally road is connected to the city of Rab. Kampor of all the places on the island kept the most fishermen old town look.
>== Here is Kampor located==
<googlemap lat="44.980342" lon="14.831543" zoom="7" controls="large" selector="yes" overview="yes" width="500" height="300">
44.775,14.719, Use the mouse and the +/- buttons to navigate the map of Kampor.
</googlemap>
Use the mouse and the +/- buttons to navigate the map of Kampor.
---
How to get to Kampor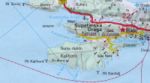 Kampor is located just a few kilometres from the beach. When you are coming from the direction of Rab you'll see a sign for Kampor.
It has good connection with ferries, daily from Rijeka, Krk and other parts on the Adriatic coast.
Map of Kampor
UNIQ3c79ff6087d707dd-googlemap-00000000-QINU
Pictures of Kampor

History of Kampor
Kampor has a Roman name that originates from the campus which means field. Residents of Kampor have always lived here from agriculture, but lately, also from the tourism.
In Kampor is a Franciscan monastery and church of St. Euphemia, which are based in 1446. In the monastery is located a valuable museum and a gallery of Amroza Testena Fr. In Kampor was built also a concentration camp under the Italian and German occupying. Today, it is antifascist memorial that is worth visiting.
What to see in Kampor
Franciscan Monastery of St. Euphemia – in a monastery is located library, which has kept until now its medieval valuable collections. Franciscans have lived in the monastery till 1445. The Franciscan Monastery of St. Eufemija (founded 1444), with its small Roman church, is located near the church of St. Berna Dina. The Church maintains including a wing altar of brothers and Antonio Bartolomeo Vivarini (1458) and a Byzantine wood paintings (14th century). In the cloister are several tombs and the sarcophagus of the noble founder of the Franciscan monastery in Rab Magdalena Budrisic. The connected home museum, with its old manuscripts, objects of everyday life and images of the brother Ambroz testing, is also worth visiting.
Forest Kalifront and reserve Dondovo – trails are suitable for walking and bay beaches are the favorite for boaters.
Excursions in the region of Kampor
Zavratnica – located at the foot of Velebit, 2 km from the ferry pier in Jablanac. It has been declared the Geomorphologic monument of nature. Arrival in Zavratnica is possible only by boat or arranged path from Jablanac.
Peninsula Kalifront – there is a protected forest Dundo, which is suitable for pleasant walks during the hot summer days.
Accomodations in Kampor
Hotels in Kampor
Camping in Kampor
Private accomodations in Kampor
RSS feed konnte von http://www.istrien.info/xml_rss.php?name=&owner=0&number=&type=0&lot_type=2&region=5&subregion=11&city=71&language=1 nicht geladen werden!
>> More apartments in Kampor can be found here.
Weather in Kampor
Below you see the current weather forecast for Kampor. The climate table of Kampor tells you which temperatures can be expected for each month.
Current weather in Kampor and a 7-day weather forecast for Kampor
UNIQ3c79ff6087d707dd-weather-00000003-QINU
Climate in Kampor
| | | | | | | | | | | | | |
| --- | --- | --- | --- | --- | --- | --- | --- | --- | --- | --- | --- | --- |
| Climate in Kampor | Jan | Feb | Mar | Apr | May | Jun | Jul | Aug | Sep | Oct | Nov | Dec |
| Max. Temperature | 11 | 12 | 14 | 17 | 22 | 25 | 28 | 28 | 26 | 21 | 17 | 13 |
| Min. Temperature | 5 | 6 | 8 | 11 | 15 | 18 | 21 | 21 | 18 | 14 | 10 | 7 |
| Hours of Sunshine | 4 | 5 | 6 | 7 | 9 | 10 | 11 | 10 | 9 | 7 | 4 | 3 |
| Rainy Days | 11 | 10 | 9 | 8 | 7 | 4 | 3 | 3 | 6 | 9 | 11 | 13 |
| Water temperature of the Adriatic Sea | 13 | 13 | 14 | 15 | 17 | 22 | 23 | 24 | 22 | 21 | 18 | 15 |
Sports & leisure opportunities in Kampor
In Kampor, for all visitors, there are numerous possibilities for sports and recreational facilities. There is the possibility of practicing water sports and there are two schools of diving for the underwater world.
Where to eat in Kampor
The local people are engaged in livestock and agriculture, so guests are offered domestic products from own breeding and fresh fish. Various specialties of this place you can try in:
Restaurant Skipper in Kampor,
Restaurant in the diving school
Restaurant Eufemija in Kampor – to the monastery on the left side, very good food, friendly staff.
Beaches in Kampor
Beach Suha Punta Carolina – a long rocky beach in a small bay surrounded by pine trees.
Kampor has a lot of beaches, sandy, which will match the children with you and find content, and restaurants on the beach. Kampor is consisted of a large fixed existing beach on the western part of Kampor at the end of the same name. Since this flat into the water drops also is suitable for smaller children. Small restaurant, camping…
Nightlife and entertainment in Kampor
Suha Punta – a famous tourist destination with attractive programs and contents.
San Antonio club – located on the island of Rab. During the day operates as a cafe in the night as a night club. Here are held parties, shows and other programs that are popular in the summer months.
Cultural events in Kampor
Feast of St. Euphemia – the marked celebration in Kampor. In the church of St. Euphemia are held various cultural events during the summer months like concerts Rab local gangs.
Videos of Kampor
Below you can find travel videos from Kampor. The videos from Kampor are provided by CroVideos.com, the video portal for Croatia.
RSS feed konnte von http://www.crovideos.com/rss_search.php?searchkey=kampor nicht geladen werden!
Discussions about Kampor
Do you have more questions about Kampor? Have a look at the Istria.info Forum and get more tipps about Kampor.
RSS feed konnte von http://www.istrien.info/forum/rss/rss4forum.php?lang=en&keyword=kampor&searchby=posttext nicht geladen werden!
Useful links
News of Kvarner and Croatia